Dolea enables circular economy on a global scale by producing drinking straws that are sustainable and recyclable.
User Friendly
Dolea straws are suitable for all drinks, including hot drink sand alcoholic beverages. Dolea straws will not leak melting glue in your drink. A heat-sealed single seam along the length of the straw gives you an evenflow of your drink. User friendly like no other paper straw
Zero Glue
Dolea straws do not have any glue or additional chemicals in them. You'll have a fresh taste of your drink. Single seam means reduced material consumption by 25%.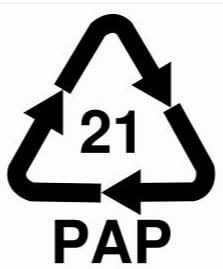 No Stain on Nature
Dolea straws are certified to be recyclable as paper waste according to PAP 21 standard, and are repulpable enabling circular economy.
Local Production, Global Effects
Dolea straws originate from Finland. Dolea will soon have converters producing the straws locally in order to guarantee customer satisfaction in an environmentally conscious manner, all over the globe.
Dolea straws will soon be on everybody's lips, all over the world – leaving no stain on ocean or land.
Enabling Circular Economy